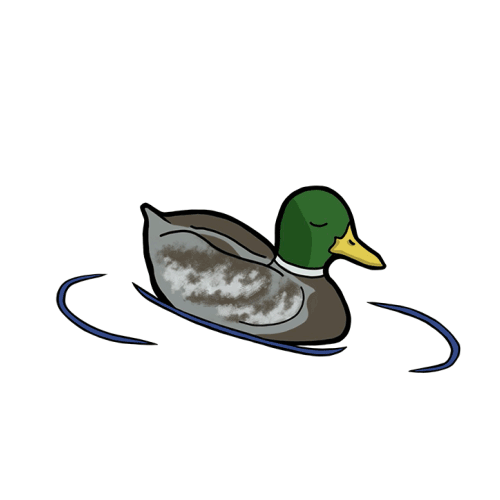 Willamette's Independent Student Newspaper since 1889:
Your College, Your Paper, Your Stories
Emma Innes
(she/her)
Emma is in her third year at both Willamette and The Collegian. A Politics, Policy, Law and Ethics (PPLE) major from Beaverton, OR, she's dedicated to improving the world however she can and keeping journalism alive at Willamette.
Additionally on campus, Emma is the President of Nerf Club and the Events Chair for Willamette College Democrats. She can be found on campus herding her friends, grabbing a mocha from the Bistro or hiding away in The Collegian office. Her favorite color is teal and her least favorite color is burnt orange. She likes anything with cheese in it and loves a good breakfast sandwich. Her favorite animals are lions, otters and cats. She loves to spoil her cat and her boyfriend's cats. She also very much loves dogs and has one back at home. Despite being born in January, she was dunked in the millstream for her 20th birthday.
Eleanor Hu
(she/her)
Eleanor is a second year English and Civic Communications and Media double major and a Spanish minor. She is from the Bay Area in California, loves to read and write, and plans to pursue a career in journalism.
Some of Eleanor's favorites include rock climbing, wearing too much jewelry, and trying new vegan food. She's also a second degree black belt in Taekwondo and a collector of piercings, vintage clothing, and teddy bears. She loves eyeliner, photo booths, and the color green; she hates slow walkers; and she's a proud supporter of "don't squish, take the spider outside."
On campus you can find her "studying" (talking) in the Bistro, updating her G-cal on the second floor of the library, or dying on the Stairmaster in Sparks.
Bella Montalvo
(she/her)
Bella is a sophomore Politics, Policy, Law and Ethics (PPLE) major from Mcminnville, OR. She is currently interested in American Politics with a focus on voting demographics. Broader interests include writing, literature, and art history!
Bella likes reading romance novels, taking personality quizzes, and hugging her cat Elvis. Bella is not the biggest fan of rollercoasters, fireworks and doing laundry. Bella doesn't have many hobbies but will passionately discuss the Hunger Games Trilogy (books and movies) at any time of the day! Outside of the Collegian, Bella is a Barista at a specialty coffee shop in Mcminnville and walks/sits any dog she can!
Elliot Alongi
(he/they/her)
Elliott is a current second year Theatre and Women's & Gender Studies double major. They love any excuse to nerd out about knitting, superheros, cross stitch, theatre, Shakespeare, or pasta. She is a Theatre Scholarship Student and Theatre Major with a concentration in Stagemanagment (AKA being subtly stressed out and knowing everything about everything).
In addition to working for The Collegian and for the Theatre, he also works in the Office of Admission, The GRAC, and The Bistro.
An expert in all things Google Forms, Elliott can often be found battling it out with a spreadsheet or google calendar or sending rapid fire emails in The Bistro while drinking their habitual 12 ounce quad-shot dirty chai.