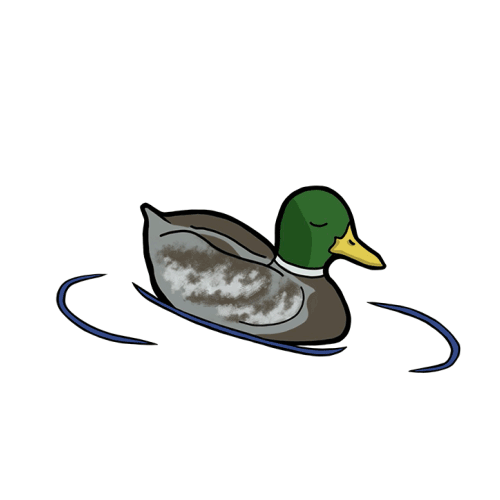 Willamette's Independent Student Newspaper since 1889:
Your College, Your Paper, Your Stories
Kathleen Forrest
(she/they)
Kathleen is a senior history major at Willamette, originally from Portland, OR. Her primary focus is in the history of intellectual thought and the history of genocide. She also has a broader interest in rhetoric and journalism, and a firm belief in the importance of independent, accurate journalism.

In addition to working at the Collegian, she is the treasurer and communications director for the Non-Traditional Student Union. Undoubtedly the biggest point of pride, she is the human behind the willametteduckwatch Instagram account. She enjoys hiking, birdwatching, bouldering, and knitting.
Jesse Buck
(she/her)
Formerly the Lifestyles Editor, Jess is thrilled to be back as the Collegian Managing Editor for her junior year at Willamette. Hailing from Anchorage, Alaska and Flagstaff, Arizona, she is a Politics, Policy, Law, and Ethics major with a passion for storytelling and community building. In addition to her work at the Collegian, she is also a Student Manager with Willamette's telefund program, Bearcat Chat. She is a Leo and the mother of two beautiful baby bunnies, Jem and Hugo. Some of her favorite things include repeatedly watching the same tv shows over and over again, reading fiction and essays, listening to crooning sad girl music, clothes, herbs, and glitter.
Lifestyles editor
​
Originally from San Marino, CA, Piper is a senior creative writing major and psychology minor at Willamette. As far as writing goes, she has a penchant for the nonfiction and fantasy genres. Her favorite psychology classes tend to be geared more towards social aspects of the subject rather than biological ones (such as personality and emotional psychology). She loves journalism and is considering pursuing it as a career.

Besides the Collegian, Piper greatly enjoys music (primarily pop, rock, and indie). Don't ask her how much she's spent on band merch in her life, because she doesn't want to think about it. She also enjoys learning about politics, watching YouTube, playing The Sims (both 3 and 4), and reading. Her favorite author is Rick Riordan.
Andréa Griffin
(she/they)
Andrea is a third year Civic Communication and Media Major at Willamette from Eugene, OR. She enjoys creating designs for the Collegian and has dabbled in journalism throughout high school.
​
Andrea likes riding horses, rock climbing, painting, trail running, listening to the Destroy Boys, jumping into cold bodies of water and practicing anti-capitalism through community building.
Emma Innes
(she/her)
Emma is a Sophomore at Willamette, undeclared but planning to be a Politics, Policy, Law and Ethics (PPLE) major. She's lived in Beaverton, OR nearly her entire life and has two pets back at home, cat Cas and dog Orion. This is her second year at the Collegian after a year as a staff writer.

In addition to the Collegian, Emma is a club officer for Nerf Club with a strong fondness for her Artemis, gifted to her by a graduating officer last year. She attended every ASWU senate meeting during the Spring 21 Semester as a staff writer. Her go to drinks are an iced mocha (regular or white) or vanilla steamer, she loves the show Leverage and she believes water in cereal is horrendous.
David is a senior psychology/English major hailing from near Chicago, Illinois. He's fascinated with ways languages preserve political power and help ingrain ideology. He also has a broader interest in literature, mythology, folklore and the occult.
Likes: Earl Grey tea, Noam Chomsky, wooden furniture, candles. Dislikes: When it's too hot to wear layers. When he's not editing, David can be found studying at the Bistro, going on runs, and working with The Mill magazine. David can be summoned with a quick incantation involving coffee beans, polyhedral dice and composition notebooks.