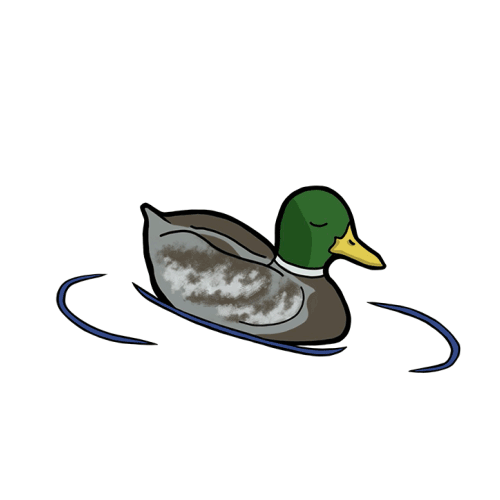 Willamette's Independent Student Newspaper since 1889:
Your College, Your Paper, Your Stories
Eleanor is the Collegian's Managing Editor and a third-year Spanish, English and Civic Communications and Media triple major. She is from the Bay Area in California and plans to pursue a career in communications or language. Some of Eleanor's favorites include rock climbing, wearing too much jewelry, and trying new vegan food. She's also a second-degree black belt in Taekwondo and a collector of piercings and teddy bears. She loves traveling to new countries and the Washington Post Crossword; she hates slow walkers and people who kill spiders. Eleanor believes that journalism is a powerful way of connecting with and understanding others and is proud to be a part of WU's independent student newspaper. Around campus you can find her "studying" (talking) by the Millstream, Ford, and in the library as well as working in the Writing Center.
Skeet Starr
(He/Him)
Hailing from the misty depths of Portland, OR, Skeet Starr views sports as art forms in their own right, and useful snapshots of the human experience.A sophomore intended PPLE major and second year section editor, Skeet can be found slinking around town suspiciously when not holed up in Hatfield library. You may be familiar with Skeet's work as a soccer commentator for the Bearcat Network.He loves the Portland Timbers, Thrasher Magazine, and haikus. He strongly dislikes the creeping sense of dread which results from considering the existence of free will. Send him sports story tips and win a free email response!
Anushka Srivastav
(She/Her)
Anushka is a senior Psychology major with a minor in French. Originally from Pune, India, she is currently an active member of the Golf team at Willamette University. Aside from that, her interests include volleyball and photography. Anushka enjoys playing sports, buying sneakers, and connecting with her friends and family back home. Although she's scared of horror movies, she'll still watch them and struggle to sleep after. Beyond working at the Collegian, she works at the DLS and for the French Department.
Emma Innes
(She/Her)
Emma is a Politics, Policy, Law and Ethics (PPLE) Major and History Minor from Beaverton, OR in her senior year at Willamette. This is Emma's fourth year at The Collegian, having worked in a number of positions including Editor-in-Chief, Managing Editor, a previous run as News Editor, and Staff Writer. Aside from The Collegian, Emma is also the Co-President of Nerf Club. When not doing Collegian work or homework, Emma enjoys playing Stardew Valley, Immortals Fenyx Rising, and Animal Crossing. Her favorite movie is Barbie, her favorite color is teal, and her favorite animal is otters. Additionally, Emma enjoys Taylor Swift's music, The West Wing, mac & cheese, and playing Cards Against Humanity with her friends. Her family has a cat named Castiel "Cas" and a dog named Orion. Emma also considers her boyfriend's two cats Auxiliary Turbine Generator "Aux" and Xul as her own. Emma is looking forward to one last year at The Collegian and a return to her News roots. She hopes to leave Willamette's independent student newspaper stronger than when she first joined as a first-year News writer.
Natalie Pate
(She/Ella)
Natalie Pate is the Collegian's journalistic consultant. She works as the K-12 education reporter for Oregon Public Broadcasting. She's also a published author and the host and producer of the 2023 "On the Outside" youth with incarcerated parents podcast. Natalie is a Bearcat herself, having graduated from Willamette in 2015. She studied politics and French at WU before covering education for the Statesman Journal for more than seven years. Even if it was only about $10 an article, The Collegian was the first news outlet to pay Natalie for her work. Natalie now serves as a mentor for Investigative Reporters and Editors and is a member of the Education Writers Association. She loves spending her free time with her husband and their dog, Bandit. You can find her hiking, traveling, guzzling coffee, dancing and singing, or with her nose in a good book.